Choosing The Right Encinitas Irrigation System
A sprinkler system is an important investment.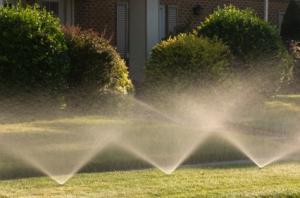 Whether you're upgrading from your old system or purchasing your first sprinkler system in Encinitas, CA, your purchase will be influenced by the specific needs of your lawn and garden. Finding a system that will conserve water and still meet your lawn's moisture needs is essential. You'll also want to find a system that best handles the size of your landscape, and appropriately zone its sprinkler heads or drippers to provide maximum coverage of your lawn or garden.
Manual and Automatic Irrigation Systems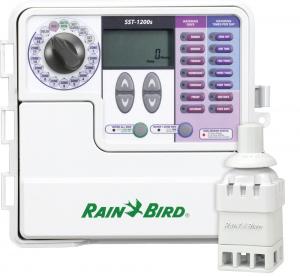 Manual Encinitas irrigation systems will afford you a lot of control over your yard's irrigation. You can turn them on only when you need them. It's a great choice for areas with heavy rainfall. You do have to be available to adjust the taps (to turn them on and off), but there are mechanical and electrical timers for the taps if you choose to use them. A manual system can be built underground and provide water from ground level sprinkler heads, or you can purchase an overhead sprinkler system in Encinitas, CA.

If you're not home a great deal, an automatic system may be the best way to go. It can be set to run at a specific time of day, and you won't need to be present for any part of the process after it's set. Like manual systems, an automatic system can be built underground, overhead, with permanent risers, or into a rotary sprinkler system.
Rotary Sprinkler and Drip Irrigation Systems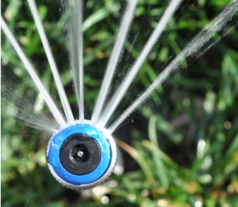 Rotary sprinkler systems get their name from the circular motion they use to irrigate large expanses of lawn. If you have a sizable lawn or garden to water, this may be the best choice for you. You can utilize rotary sprinkler systems in manual and automatic systems for lawns up to 100 feet in size, and they're great water conservers.
Drip irrigation systems in Encinitas are wonderful choices for serious gardens and small farms. They provide excellent delivery to the roots of garden plants without evaporation risks, and they don't waste water doing it. Models are available with either fixed or adjustable drippers. The fixed variation will provide as many as eight liters of water within the span of an hour. The adjustable dripper provides much more. It's best for use in very large gardens that require as much as 45 liters on the hour.