Our Encinitas Sprinkler Repair Service Makes the Golf Course Green With Envy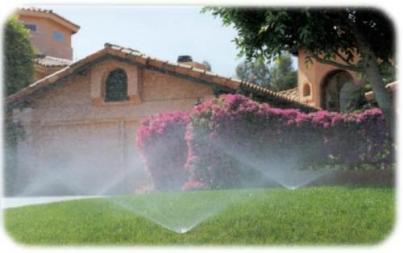 You don't have to fight for your lawn's life when our Encinitas sprinkler repair specialists are on your side. You deserve a team of technicians with years of expertise in landscaping and lawn care who can handle routine tasks efficiently and provide specialized services just as adeptly. Our servicemen are on call to provide seasonal inspections and sprinkler repair throughout North County San Diego when you need them. They're licensed and insured, and they can cater to a wide-range of landscaping and masonry needs. If you don't see it on our services list, ask us about. It's probably something we offer as a specialized service.
Need An Upfront Estimate?
No one enjoys uncertainty when they're purchasing a service. Our technicians will inspect your equipment while it is running to assess its performance. If it can be salvaged as it is, we'll tell you how much it will cost to repair. If you'll save more money down the line with the purchase of a system that is new and more efficient by current standards, we'll direct you to the best models available for your consideration.
We Install Water Conscious Sprinkler Systems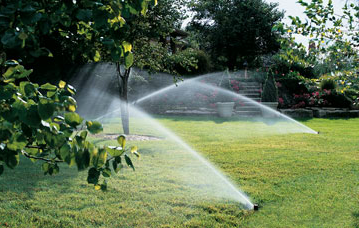 We know our way around water conservation, perma-gardening and composting green cuttings. Let us guide you through the process of fashioning the most eco-friendly landscape possible for the benefit of your family and native wildlife. We can help you dedicate an edge of your property to local plants, trees, and wildflowers that attract local birds and helpful insects which discourage the proliferation of harmful insect colonies like aphids.

If you're mainly concerned with water conservation, our Encinitas sprinkler repair contractors walk you through the options you have with your current system. One way you can begin to conserve water immediately is to minimize the amount of watering cycles your lawn receives. It shouldn't require more than one watering cycle each day (mornings are the best time for this). If you've been over-watering, you'll reduce the size of your water bill and make your lawn healthier by adjusting your system to irrigate your lawn with one cycle per day.
Just Need A Seasonal Sprinkler System Inspection?
We've got you covered. We firmly believe that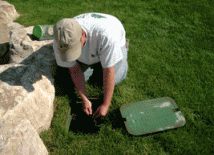 regular inspections can prevent larger problems from occurring down the road. By having a technician come out to have a look at your system at the end of the season, you may actually save money. The beginnings of a malfunction that may compromise your system might escape your eyes, but our technicians will spot a problem if one is there. Inspections pinpoint areas that may require sprinkler repairs in the long run.